Aphrodite Rose Quartz 10 ounce Soy Candle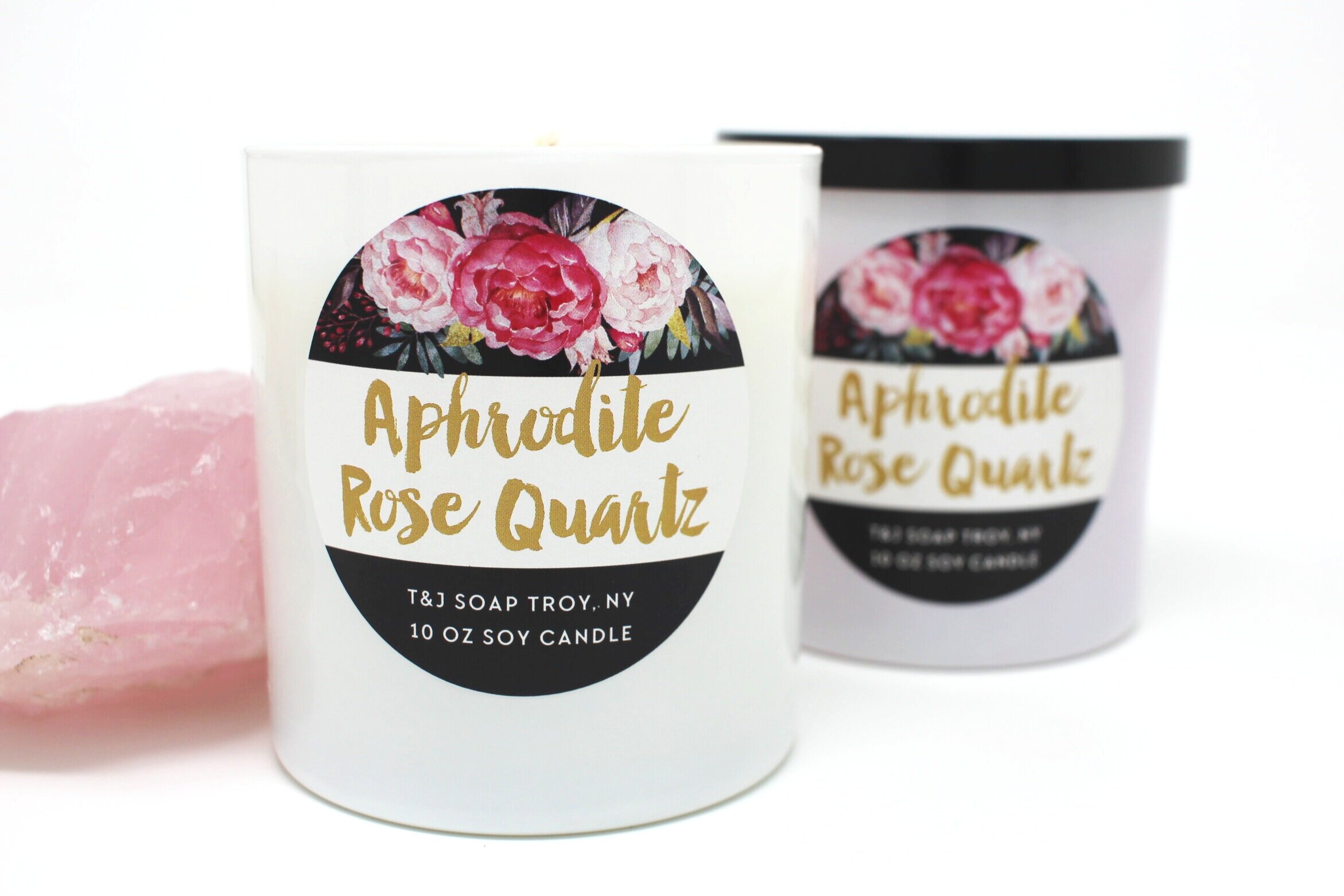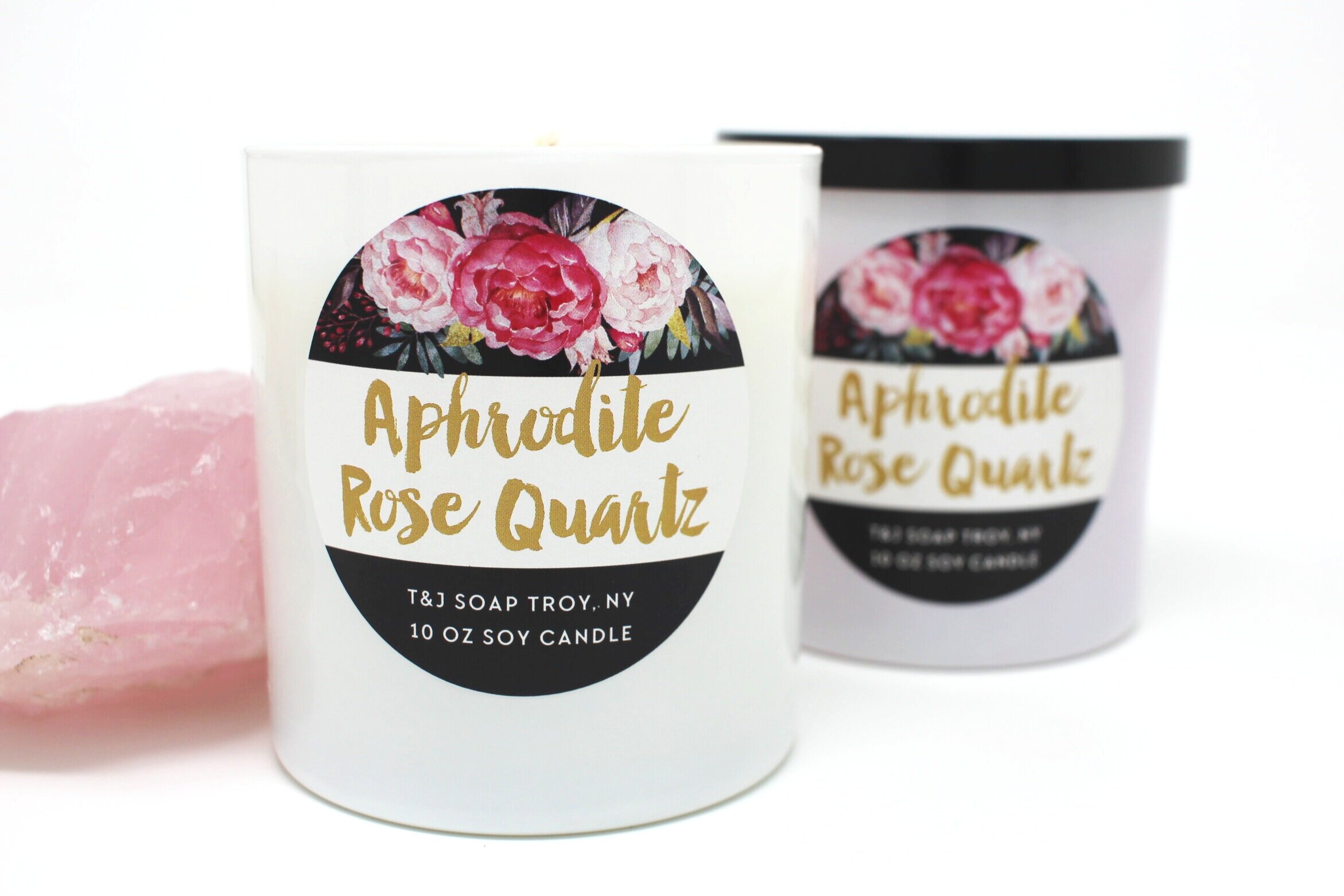 Aphrodite Rose Quartz 10 ounce Soy Candle
Aphrodite is an ancient Greek goddess associated with love, beauty, pleasure, passion & reproduction.
Each Aphrodite soy candle comes with a handpicked tumbled rose quartz stone. It's unique scent is a bright and citrusy twist on a traditional rose fragrance. With notes of bergamot, orange, grapefruit, dried rose petals, jasmine, sandalwood, and musk.
Rose quartz is the stone of love. It is thought to attract and keep love, not just from others, but to also help you love yourself.
Every one of my 100% natural soy candles with is carefully mixed and poured by hand. Each candle will provide you with at least 50 hours of burning time. Soy wax is 100% natural, clean burning (no black soot!), biodegradable and has a nice scent throw. The soy wax that I use come from American farmers. It is a renewable resource- unlike petroleum based candles- and burns up to 3x slower than petroleum candles.
Each candle comes to you shipped in it's own gift box. Our Aphrodite Candle is made in a clear or white container with a light cream wax.
As the candle burns the stone will start to sink, you can let it sink or take it out and place it near the candle. Once the candle has burned just rinse the stone with warm water.
GETTING THE MOST OUT OF YOUR CANDLE:
With ANY candle the first burn is the most important. You need what is called a "full melt pool" on top of the candle. The size of the wax pool on the initial burn is pretty much the size of the opening from there on out. So if you only burn a candle for a short time you will get a small tunnel that will burn down and not utilize all of the wax around the wick. To prevent this with ANY candle you just want to make sure that you burn the candle until the wax is melted as much as possible at the top. This takes about a half an hour with my candles. It is not recommended to burn a candle more than 4 hours.
***We do not recommend shipping soy candles during the hot summer months as soy has a low melt point.***
***Never leave a candle unattended.***